Top 10 Milf pornstar
Jean - 12th November 2022
Dee Williams
Dee Williams is an American actress, born on June 24, 1977 in Texas. She had her first sexual experience in college with a girl. It was on this occasion that she lost her virginity. She began shooting a few pornographic scenes in amateur circles and frequented the BDSM world, before entering the mainstream porn industry. She began her career in porn in 2004, at the age of 27, and has enjoyed a successful career. Dee Williams has a solid filmography with over 700 scenes shot. She has a hundred different male partners. She has been nominated for several AVN Awards and Spank Bank Awards.
Dee Williams is 1.62m tall, weighs 54kg and has a bust measurement of 75G. This sexy woman has short-cut blond hair and big blue eyes. She has several tattoos on her body and shows great agility.
Off-camera, Dee Williams lives in Las Vegas with her two kittens. She's a fan of Brazilian jiu-jitsu and enjoys pinball, role-playing and trips to Los Angeles.
She is frequently found in gangbangs or in hardcore bondage scenes. She's also very comfortable in lesbian scenes and regularly slips dildos into her when shooting solo scenes.
She has shot for many studios, including Legal Porno, Kink, Evil Angel, BangBros, Brazzers, Reality Kings, The Score Group, Elegant Angel, New Sensation, Girlfriends Films, Naughty America, Private and Jules Jordan Video.
Dee Williams is the new mother-in-law of Oliver Flynn's girlfriend
Tanya Tate
Tanya Tate is a British actress born in Liverpool on March 31, 1979. She's one of the most popular MILFs among porn fans. Although she's been on the circuit for a long time, she still has a dream body. Tanya Tate made her porn debut in 2009. For a few years, she only worked with UK-based studios.
However, she was soon spotted by an American studio and began regularly commuting between London and Los Angeles to shoot films in both the US and the UK. During her many years in the business, Tanya Tate has appeared in over 420 scenes. During her career, she has been nominated for several awards in the porn world. She has won several, including six "MILF of the Year" titles.
Tanya is 1.68m tall, weighs 57kg and has a bust measurement of 90F. She's an elegant blonde woman whose breasts have been redone.
In addition to porn, Tanya is a manga fan. She even dresses up to go to certain gatherings. More generally, Tanya Tate loves geek culture. She also publishes comics.
She is often found in one-man scenes, which she handles very well. She's also very comfortable with women. She's also adept at domination scenes with men.
She has worked for a number of studios, including Zero Tolerance, Naugty America, Digital Sin, Penthouse and 21Sextury.
Tanya, real estate agent, visits Bill
Ava Addams
Ava Addams is a Franco-American actress, born on September 16, 1979 in Gibraltar. Both her parents are French, but she also has Italian blood in her veins. She grew up in Houston, Texas. At the age of 23, she was contacted by Playboy for a photo shoot. She made her porn debut in 2008, initially shooting lesbian films. Then she started working for Reality Kings, a famous studio. Since entering the porn industry in 2008, Ava has appeared in almost 550 films for major production companies. She has filmed with many famous actors, including Manuel Ferrara and James Deen. She has been nominated for several AVN Awards.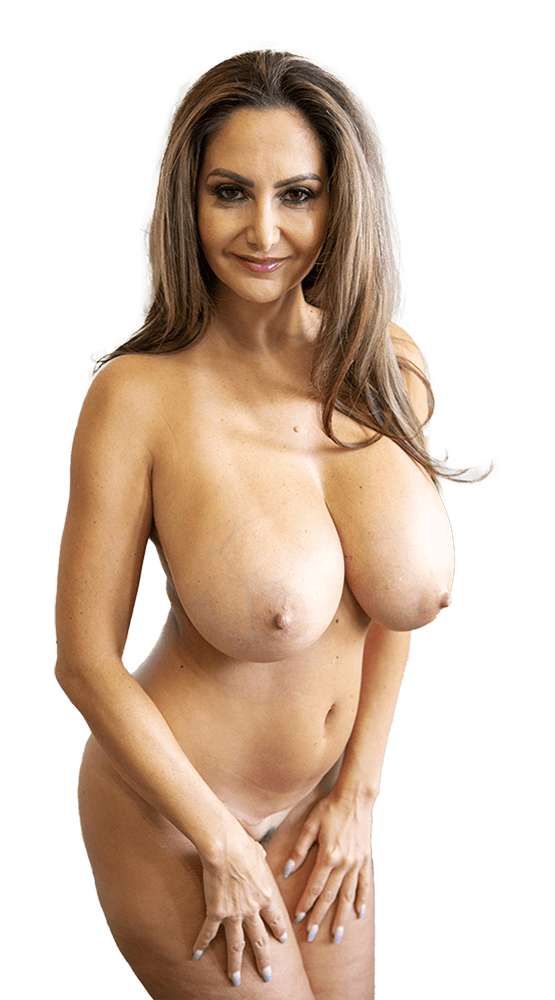 Rank: 66

53 porn videos

Discovery on:
Personal life
Gender:

Female

Sign:

Virgo

Relationship status:

Open

Interested in:

Guys and Girls

Place of birth:

Gibraltar, France

Town and Country:

Houston, US

Porn career status:

Active

Porn career date:

2007 to Present
She's 1.60m tall, weighs 48kg and has a bust measurement of 95E. She's a beautiful brunette, with dark eyes and unnatural breasts. She had them redone in 2012, increasing her cup size in the process. Fans love her wide hips and slim waist. She has a few tattoos, including one on the back of her neck, "La vie en rose" written on her left hip, a four-leaf clover above her pussy and a drawing of Betty Boop on her lower back.
As a young girl, Ava Addams was fascinated by the Gothic world. She is fluent in French, English and Spanish. She enjoys traveling, photography, singing and dancing.
Ava Addams loves lesbian scenes, but also relationships with men. She practices sodomy.
She has shot for studios such as RK, Naughty America, Brazzers, Bangbros and Reality Kings.
When Xander Corvus' toy lands in Ava Adam's backyard, he plans to forget about it completely
Savannah Bond
Savannah Bond is an Australian actress, born on June 6, 1990 in Melbourne, Australia.
Savannah worked as a beautician, then danced and stripped for a few years, before turning to pornographic films. She moved to Los Angeles and began shooting for Jules Jordan in early 2019. She was 28 at the time. In just a few months in the industry, she shot dozens of hardcore scenes. She toured with Manuel Ferrara, Chad White, Jax Slayher and Mike Adriano.
She is 1.65 m tall and weighs 59 kg. She boasts a lovely 100G bustline. This beautiful blonde has blue eyes and full lips. She has magnificent breasts and a sublime ass. Savannah Bond has a pierced navel.
When she's not working, Savannah loves to travel. She loves discovering new places all the time, especially beaches. She's a fan of TV series and documentaries. She dreams of one day working with Ryan Gosling.
She regularly does anal scenes. She takes part in some very hardcore gonzo shoots. She's also seen in interracial and gangbang scenes.
She has worked for porn studios such as Naughty America, Jules Jordan Video, Brazzers Network, MILF VR, True Anal, Elegant Angels and Nympho.
Savannah Bond looks to be squeaky clean before giving Keiran the ride of his life
Kendra Lust
Kendra Lust is an American actress born on September 18, 1978 in Michigan, USA. She is one of the most popular MILFs. Let's talk about her background. She won an amateur striptease contest at the age of 16, posing as an older woman. She stripped for about a year and a half while still in college. She graduated from nursing school and then, for 6 years, worked as a nurse.
She entered the porn industry in 2012. She had the opportunity to shoot with the famous Manuel Ferrara. Her performances have been hailed with numerous awards at X-industry ceremonies. This brunette with a navel piercing and wrist tattoo explains that she has had the opportunity to cum during the filming of certain scenes and has always watched porn in private. She'd be fulfilled if she could masturbate every day, but sometimes she just doesn't have the time. Recently, Kendra Lust started directing porn, owns a company called Lust Army Productions and has launched a talent agency called Society 15.
She's 1.62m tall and weighs 54kg. She has a nice bustline: 85E.
Outside of porn, Kendra Lust enjoys traveling, fishing, sports, playing basketball and other sports, reading and boating. She is married to a policeman and has one daughter.
She has had the opportunity to do many lesbian scenes, as well as gangbangs.
She has shot for major studios such as Brazzers, Bangbros, Evil Angel, Blacked, Naughty America and Porn Fidelity.
Kendra is back, but no matter how hard she tries to concentrate at the gym, she can't escape her craving for a good hard fuck
Alexis Fawx
Alexis Fawx was born and raised in a small Pennsylvania town on June 23, 1975. When she graduated from high school, Alexis Fawx joined the Air Force. After graduation, Alexis moved to Florida. She was in the military for nearly 4 years, but left early when her father passed away. She lost her virginity early and became promiscuous. Alexis is soon in a lesbian relationship.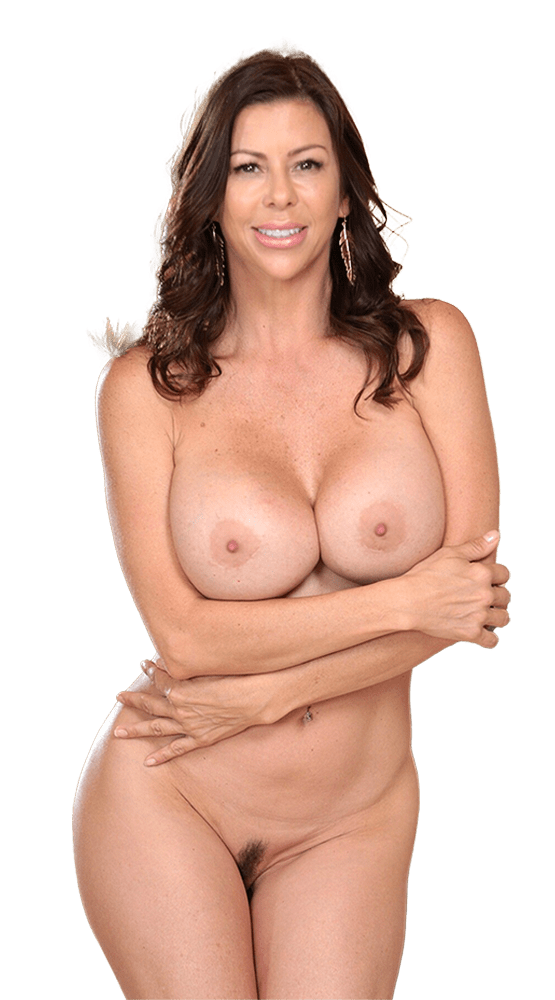 Rank: 59

109 porn videos

Discovery on:
Personal life
Gender:

Female

Sign:

Cancer

Relationship status:

Single

Interested in:

Guys and Girls

Place of birth:

Pennsylvania, United States of America

Town and Country:

Las Vegas, US

Porn career status:

Active

Porn career date:

2010 to Present
One day, Alexis Fawx saw an advert for an adult film. This was the starting point of her career in porn, in 2010 when she was thirty-five. She took the opportunity to have her breasts augmented. Very soon after her debut, she landed a contract with Bangbros. This MILF likes guys as well as girls. Alexis Fawx has been named "MILF Performer of the Year" several times at the AVN, XBIZ, XRCO, Urban X and Nightmoves Awards. She made her porn debut in 2010. She was able to shoot with Brad Armstrong in The Preacher's Daughter (2016). Alexis Fawx has also worked with actresses such as Adriana Chechik, Cadence Lux and Serena Blair. She has over 500 scenes to her credit.
Alexis Fawx is 1.62 m tall, weighs 45 kg and has a 95E bust measurement.
In her spare time, she enjoys reading, spending time with her dog, as well as sporting activities. She likes to travel, watch movies and cook. In addition, she has launched her coffee brand, High Altitude for Coffee, and medical cannabis-based lubricants and creams. If she could sleep with a celebrity, she'd do it with Scarlet Johansson and Christian Bale.
She has the opportunity to practice anal. She was introduced to the practice by the beautiful Chérie Deville. She was also seen in some beautiful orgy scenes with double penetration (DP).
She has a long-standing exclusive contract with BangBros, but works with other studios such as Naughty America and Brazzers.
Damion Dayski needs new batteries for the remote control, and his mother-in-law Alexis Fawx sends him upstairs to rummage through his nightstand, but instead he finds bottles of body oil! Curious about how much oil a person needs, Damion decides to try some
Brandi Love
Brandi Love was born on March 29, 1973, in California. Deprived of her virginity at the age of 17, it was her boyfriend who introduced her to the world of porn. In 2008, Love began performing for Los Angeles production companies. She became known for her appearances in MILF productions. She has been nominated several times in the MILF/Cougar Performer of the Year category at ceremonies in the porn world.
She is 1.70 m tall and weighs 57 kg. Outside porn, she is involved in a number of charities. Brandi Love is a conservative Republican who supported Donald Trump. She doesn't like sodomy.
She has appeared on Brazzers, Wicked and Hustler.
Brandi is annoyed when Keiran shows up at her house uninvited
Francesca Le
Francesca Le was born on November 28, 1970 in Los Angeles, USA. Francesca's debut in the world of pornography dates back to 1990, when she was just twenty years old. She toured for four years before quitting in 1994. Francesca worked at Extreme Associates, where she met her husband, Mark Wood. It took her six years to get back into porn (2000) when she launched her porn production company, LeWood, with her husband, in 2002. She also has the opportunity to direct. In 2012, she joined Evil Angel. Her work has won numerous awards, including an AVN Award in 1994 and the 2005 AVN Award. She has appeared in over 600 films.
She is 1.67 for 51kg. She has had a boob job (90C) and has numerous tattoos, including a pink flower on the back of her neck. On social networks, she has a large community of fans.
She's done a lot of hardcore, lesbian, threesome and bondage scenes.
She has shot for Evil Angel and Naughty America.
These last days have been wild
Bridgette B
Bridgette B was born in Barcelona, Spain, on October 15, 1983. She made her first porn film in 2008 at the age of 25. She moved to the United States in 2004. Before entering the porn world, she attended Kent State University of Ohio. She also had the opportunity to work as a stripper while still at university. Brigitte B is known for her large breasts, which she has had redone and which appeal to her fans.
She is 1.72 m tall, weighs 59 kg and has an 85B bust measurement. She has three tattoos.
Outside porn, she enjoys surfing, photography, singing, nature and Italian gastronomy.
Her most popular films include Big Titty Slaves and Latin Mommas 2. Her videos have accumulated over 140 million views on the XVideos website. She has had the opportunity to shoot with porn stars such as Kissy Kapri, Nikki Coxxx and Aurora Snow.
She's at ease in all POV practices, anal, oral, trio...
She has shot for major adult studios such as Vivid, Naughty America, Digital Playground and Hustler.
This hot oil massage is different from all others
Ariella Ferrera
Ariella Ferrera was born on January 15, 1979 in Medellin, Colombia. When she was five, her family moved to Chicago, Illinois. She began her career in 2009, when she started shooting her first pornos. She was thirty years old. In 2011, Ariella Ferrara was nominated for an AVN award for best 3-way sex scene, and has shot over 500 scenes.
She is 1.70 m tall, weighs 52 kg and has a 90E. Her breasts have been reshaped.
When Ariella Ferrara isn't filming, she enjoys cycling, camping and hiking. She is active on social networks. She lives in California.
Her sexual practices are wide-ranging: double penetration, vaginal and anal sex, and she's an expert in bondage.
She has shot for Brazzers, Mile High, Pulse Distribution, Girlfriends Films and Digital Playground.
Ariella Ferrera dines alone again as she finishes her sumptuous dinner prepared by Kyle Mason, her private chef