doggystyle

anal

blowjob

pov

Big Tits

Natural Tits

Lesbian

Tattooed
Top 5 porn scenes by Arabelle Raphael
Pierre - 17th November 2023
Arabelle Raphael, born in 1989, is originally from the United States. She was studying to become a sexologist, but moved into porn. She entered the world of porn in 2014. She has very open practices, shooting anal scenes and even threesomes. Arabelle considers that thanks to porn, she has learned about herself. She has over 100 films to her credit. Check out our crazy selection from this pretty brunette.
Sodomy in POV mode
Arabelle Raphael has a beautiful pair of natural breasts. She's also an expert at deep throats and has beautiful tattoos all over her body. In this scene for Mr Lucky POV, she shows off the extent of her talent by getting fucked for long minutes. Here, we take the point of view of the man who's doing the fucking, and it's all very pleasant. It's a pleasure to watch the cock enter the young woman's asshole. Sodomy is one of men's fantasies. The actress gives him a nice Spanish handjob and at the end, he ejaculates in her ass. The semen drips down. An anthology scene!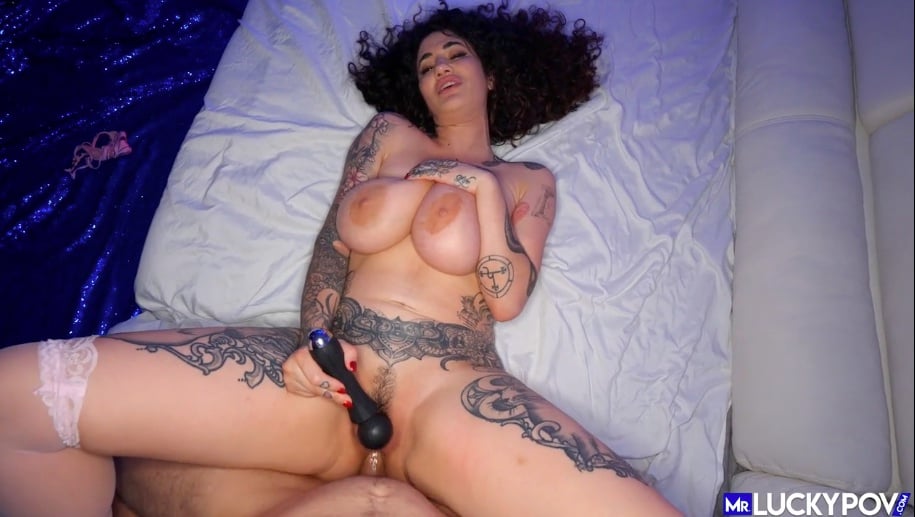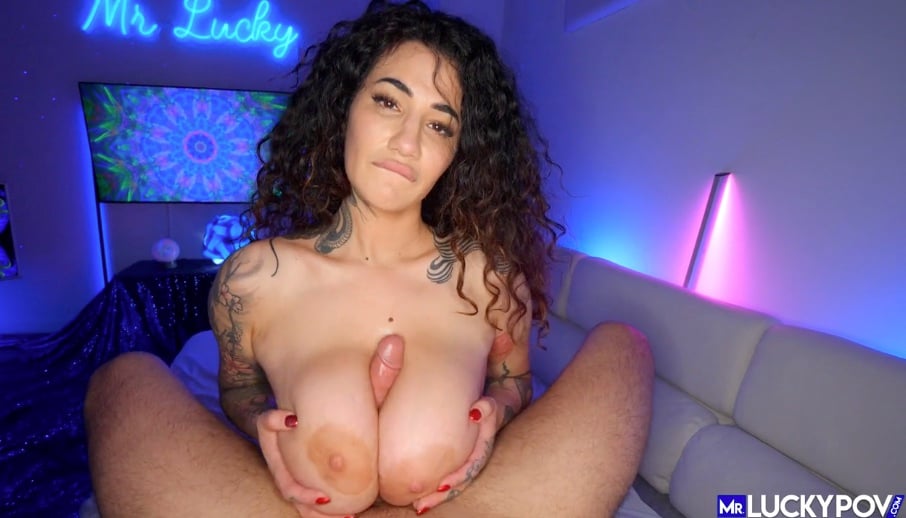 Intense fucking with Keiran Lee
This scene for Brazzers features Arabelle Rapheal and her big tits. Keiran Lee satisfies the young woman's thirst for sex. While the man is busy on his phone, she manages to heat him up and get his big cock hard. If we were in the same situation, we'd feel the same way. The young woman sucks him off before getting fucked. There's also a great sodomy scene with lots of close-ups. The cock is perfectly seen entering that tight little asshole. A real treat for fans. A real cult sequence.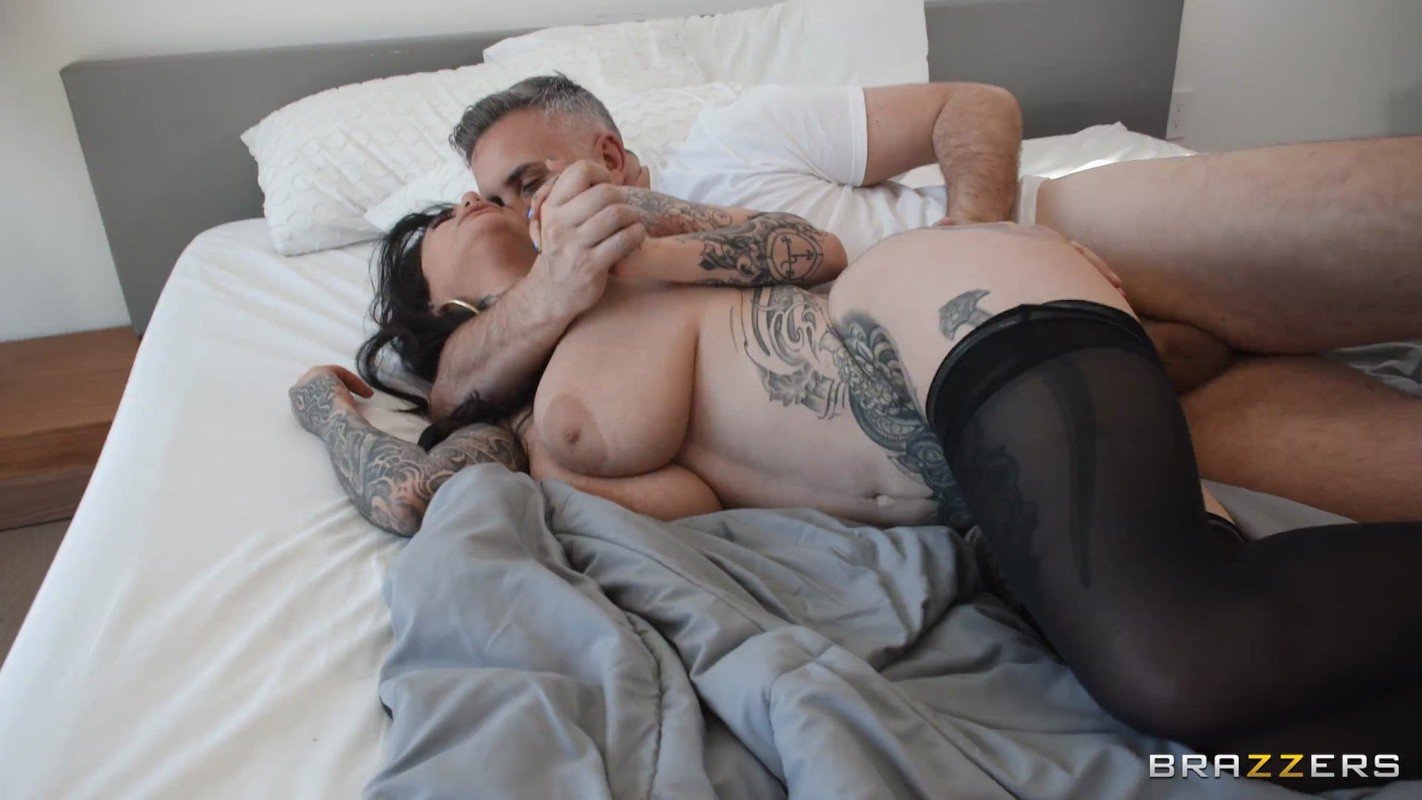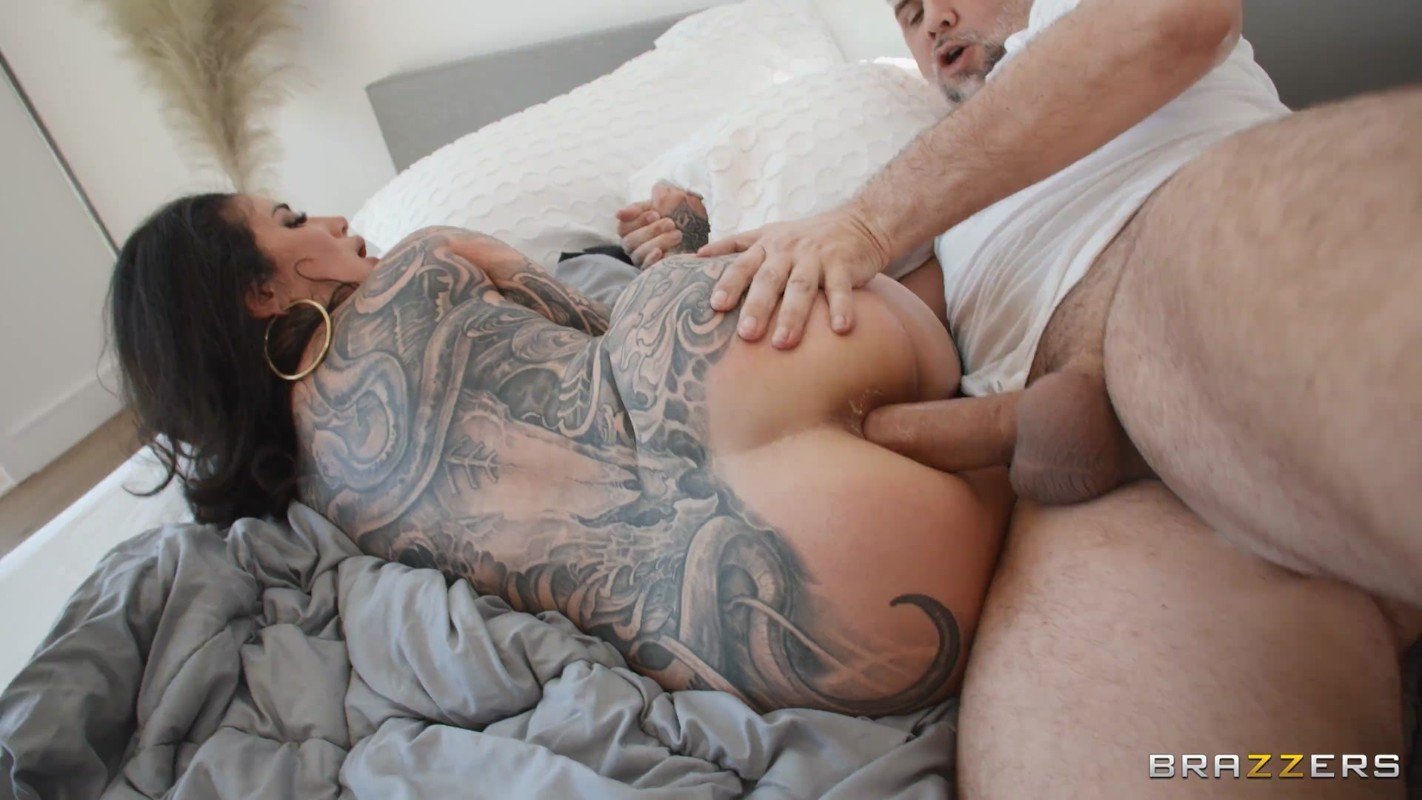 Deep throat for Arabelle Rapheal
In this video shot for the Reality Kings studio, we find the beautiful Arabelle Rapheal sucking JMac's cock. The actor is very well put together and has a beautiful contraption. The actress sucks him passionately and pushes the cock deep into his throat. This deep-throat scene is truly spectacular, as she swallows the entire cock right down to the testicles. Saliva spurts from Arabelle Rapheal's mouth. The tattooed young woman is a true performer and shows the full extent of her talent. Pure delight!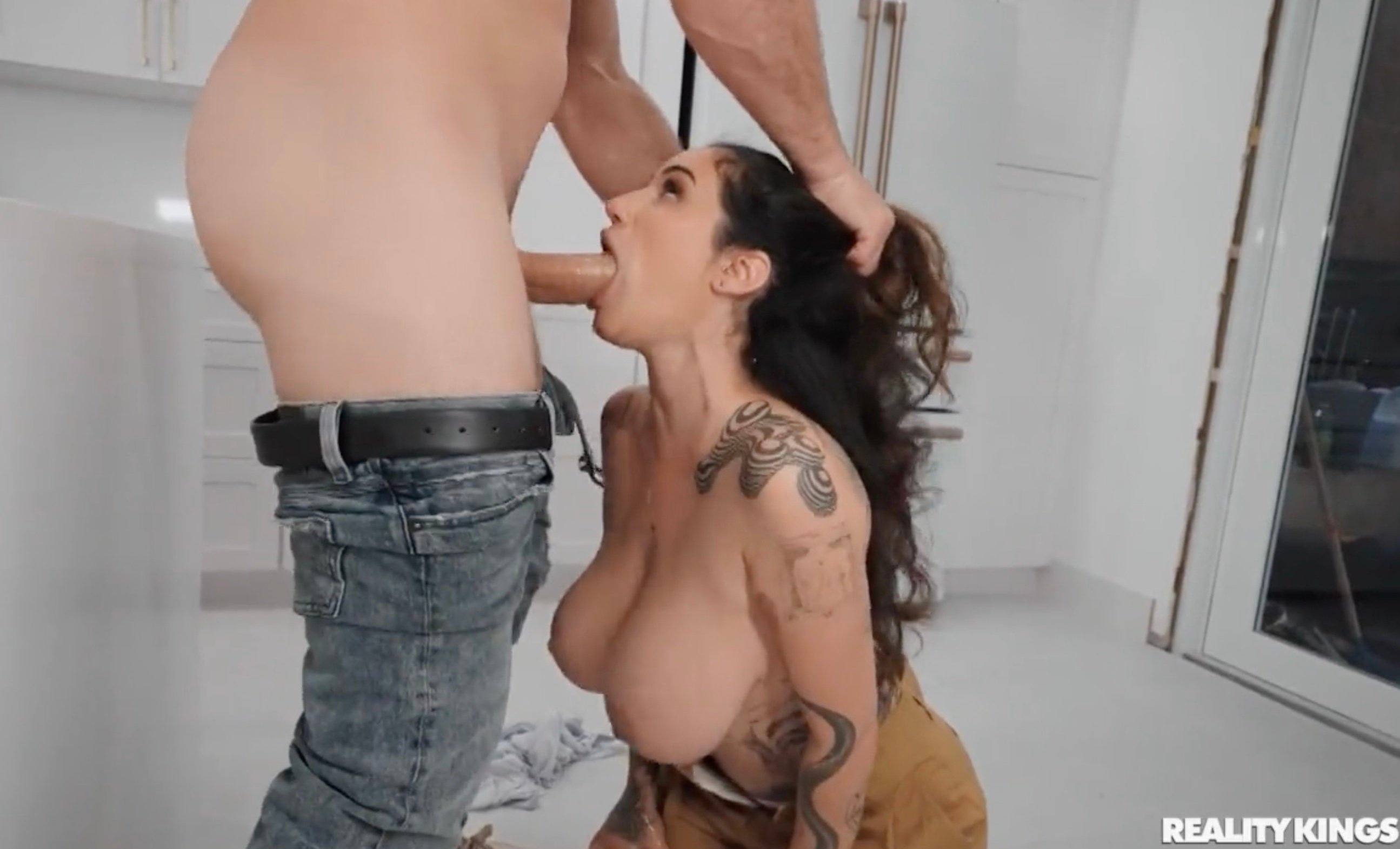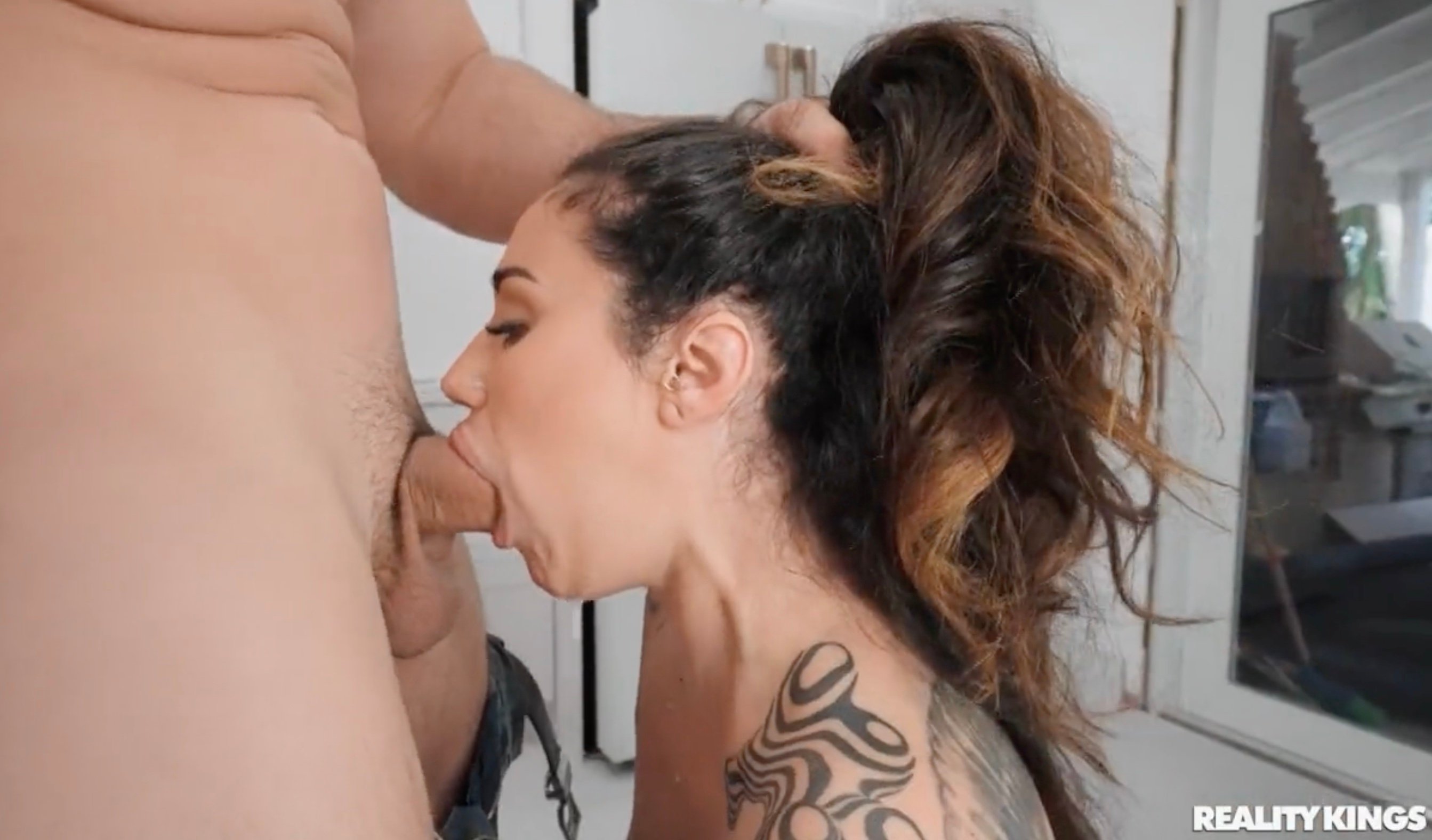 Arabelle Raphael, a wanton MILF Arabelle sinks into Jmac's huge cock
Hardcore lesbian trio
This sequence features Maria Kazi, a beautiful blonde, and Kayla Kayden. They interview sexy girls on the Las Vegas Strip, the city of sin. They also test a dildo and go in search of a third girl to fuck. They meet Arabelle Raphael, a dreamy tattooed creature. We then witness a beautiful lesbian trio scene. They lick each other's pussies for long minutes before shoving a dildo up each other's pussies and asses. Both men and women love to watch this kind of scene. It's a real turn-on to watch these three entwined.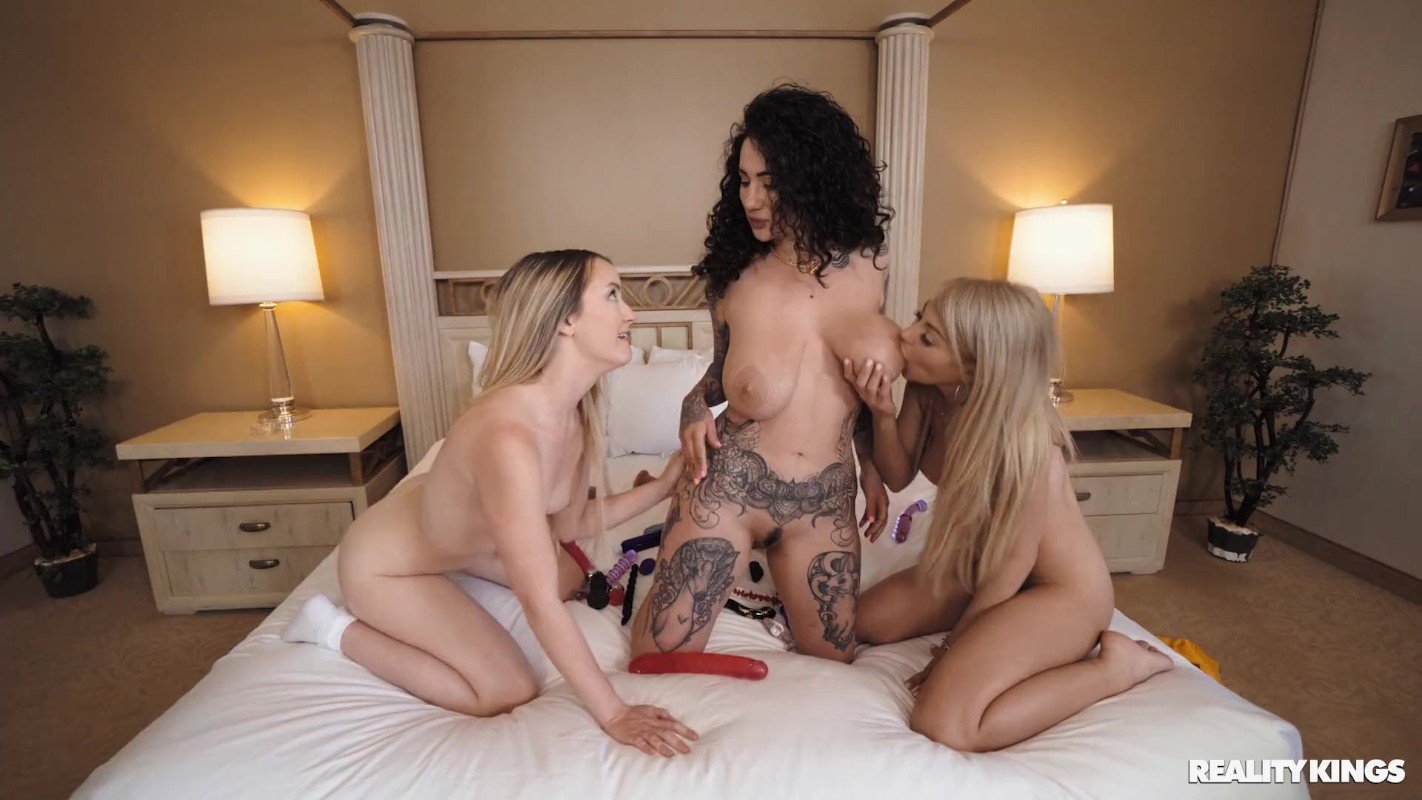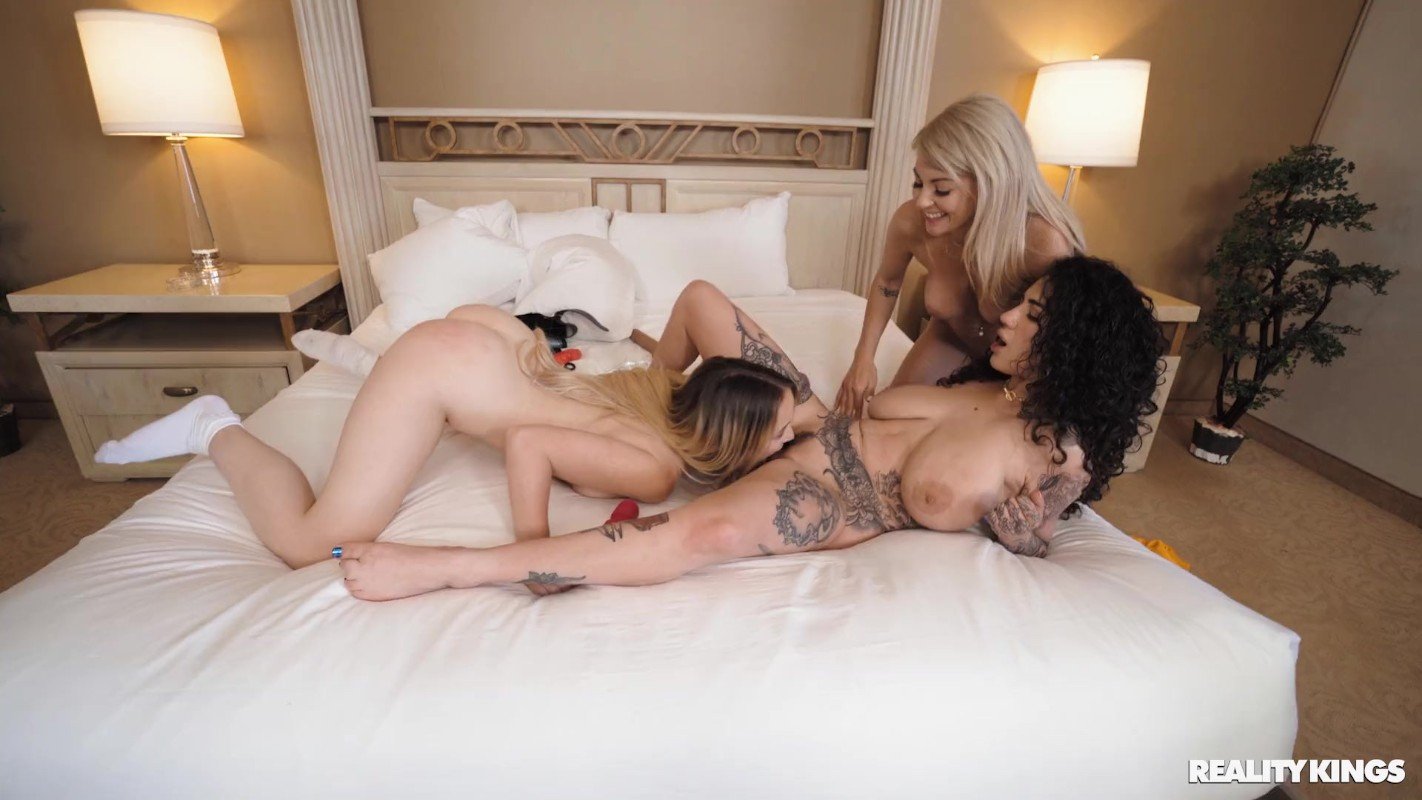 Maria Kazi, a pretty blonde from Las Vegas, and Kayla Kayden have a surprise in store for their fans: They interview sexy girls on the Las Vegas Strip.
Hardcore Christmas
In this sequence shot for studio Reality Kings, mother-in-law Arabelle Raphael is preparing for the holidays, and daughter-in-law Valerica Steele refuses to help! Her boyfriend, Damion Dayski, is very hot and gets close to Arabelle. She takes off her dress and a great sex scene begins. Predictably, Valerica joins them and starts sucking Damion's cock as the MILF licks her ass. This sequence is super horny, as the actor with the big cock has a field day and rams his dick into both women's ecstatic pussies. A magical moment. There's no doubt that Arabelle Raphael is at the top of her game.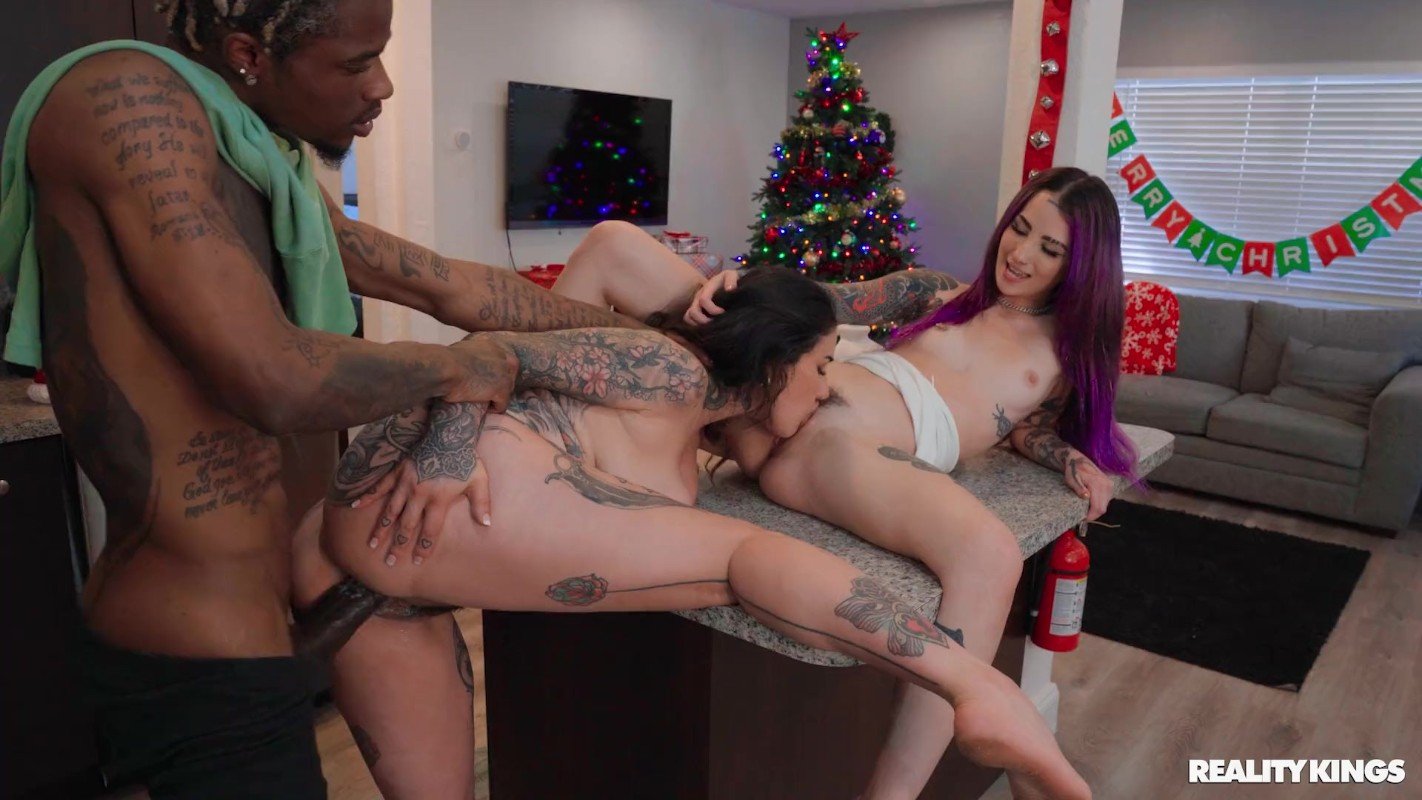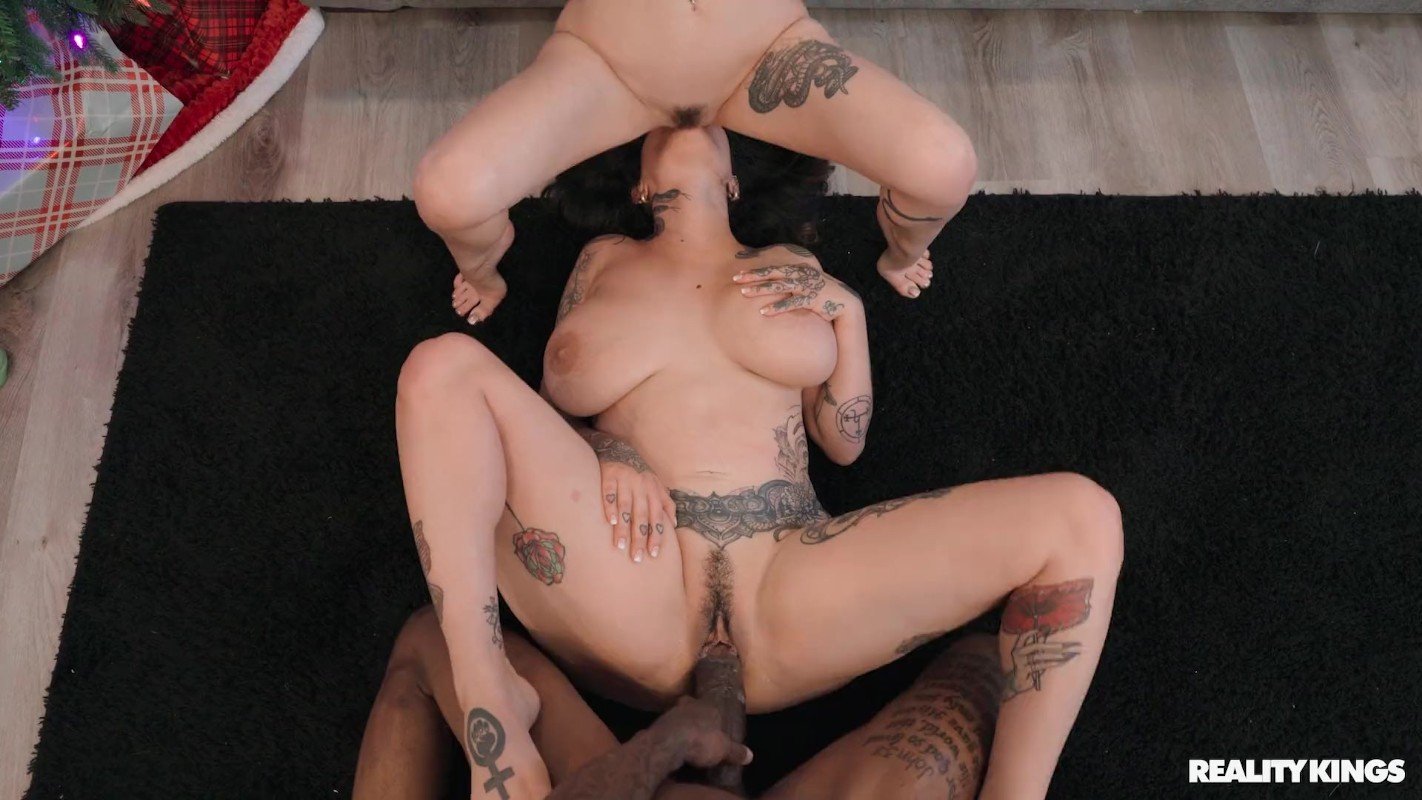 Arabelle Raphael, a buxom mother-in-law, is just trying to make things better for the holidays, but her daughter-in-law Valerica Steele refuses to help her cook and storms off to her room! The college student's boyfriend, Damion Dayski, eagerly agrees to taste the pastry, then watches in amazement as Arabelle removes her dress and pours milk over her huge breasts! Valerica goes out to grab them, and before she knows it, she's on her knees sucking Damion's cock while the MILF licks her ass.
Bonus video luxure trio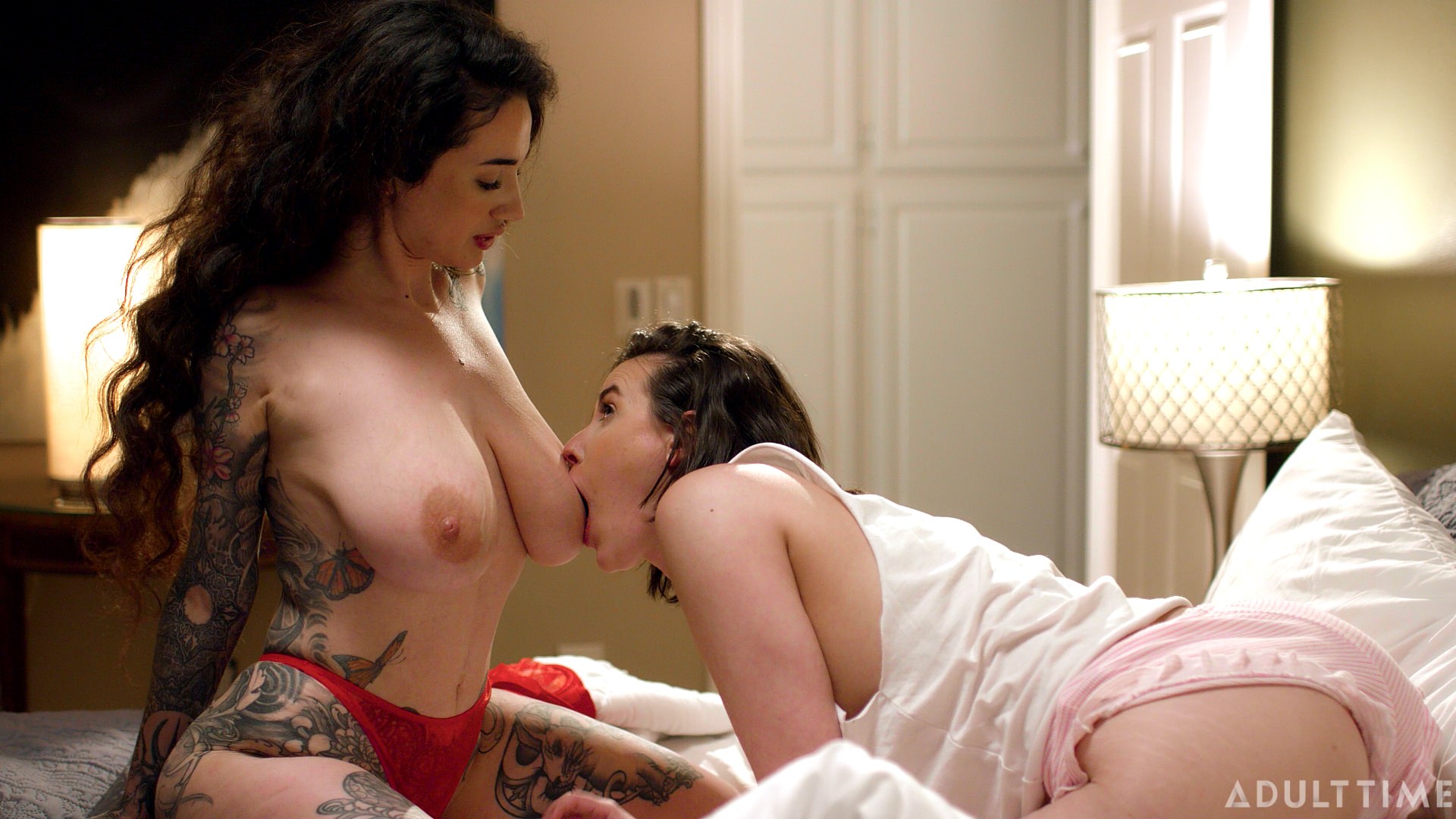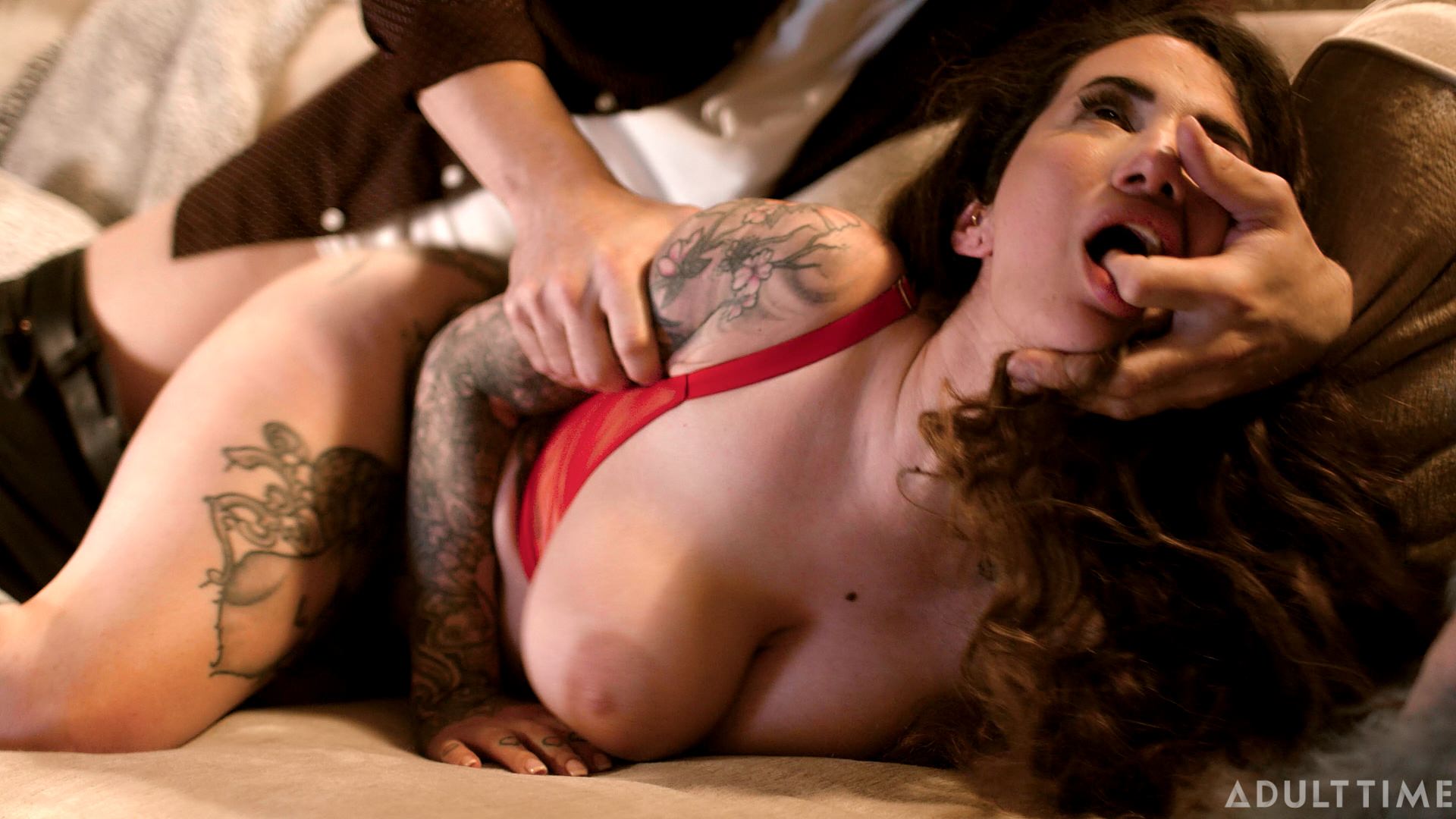 Arabelle Raphael, Casey Calvert and a lesbian couple are seen walking towards their home with luggage
10 new porn videos of Arabelle Raphael