oil

massage

Footjob

Masseur

Male Doctor

Foot Fetish

Streamer

ass massage
5 footjob porn scenes: foot fetishists
Pierre - 20th October 2023
Some men are fascinated by women's feet. These fetishists literally adore their partner's feet. They like to caress them, as well as smell or lick them. This practice provokes intense excitement. In certain scenes, the men may be masturbated by the actress's feet, a process known as footjob. Pornographic film-makers don't hesitate to include such scenes in their videos. Here's a selection of our favorite scenes.
A hardcore massage session
In this scene shot for Brazzers, Melody, a housewife, teases her husband while waiting for Alex the masseur to arrive. As soon as he arrives, Melody shows off her sexy curves behind her husband. Melody then lubricates herself before telling Alex to rub her. During the massage, Melody pulls down Alex's pants and gives him a footjob. She jerks off his cock with her feet. Alex then goes to fuck Melody on the massage table and ejaculates on Melody's feet. In the end, the husband overhears the scene and is furious.
Melody is a sexy, horny housewife who teases her husband with a little pinch while they wait for Alex, the masseuse
The footjob queen
This scene features Destiny Dixon in a very sexy outfit. When she sees her boyfriend Sean drooling over her pretty toes, Destiny wants to give him a footjob and make him cum fast. Sean gets to fuck Destiny Dixon, the queen of Footjobs! She's going to jerk him off with her feet, putting oil on his beautiful cock. This scene is one of the highlights of this type of practice!
Brazzers loves to film Destiny Dixon, especially when she wants to have fun with her feet
Two actresses crazy about Jordi El Nino's feet
Foot fetishist Kitana Lure works in a shoe store with Lily Joy: two dreamy creatures. Jordi El Nino decides to buy a pair of shoes, and Kitana can't hide her enthusiasm, inviting Lily to come and look after this customer. They're going to caress his feet with their hands, mouths and tongues! Jordi doesn't disappoint, as the girls are about to participate in a very hard trio! He takes the opportunity to put his feet in both actresses' pussies. Just sublime.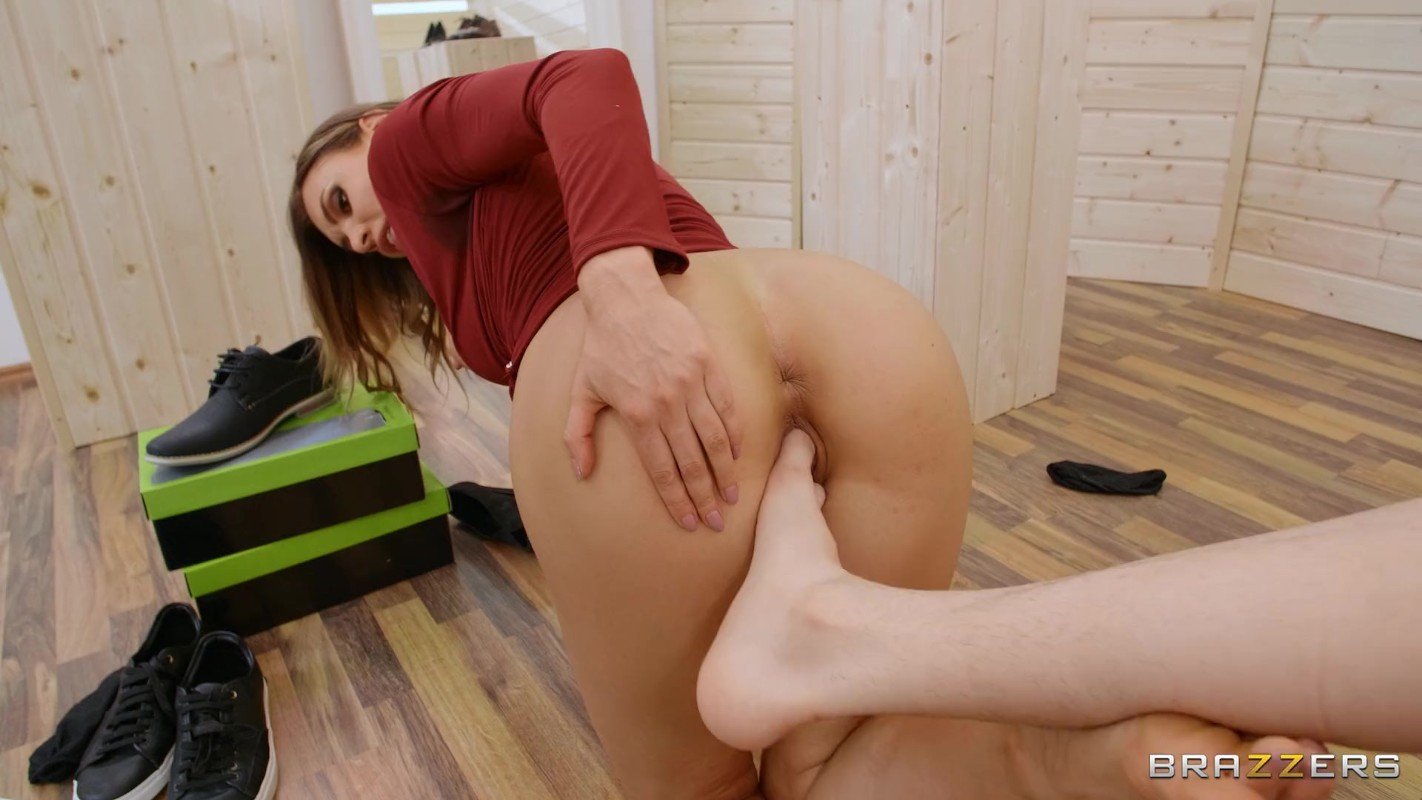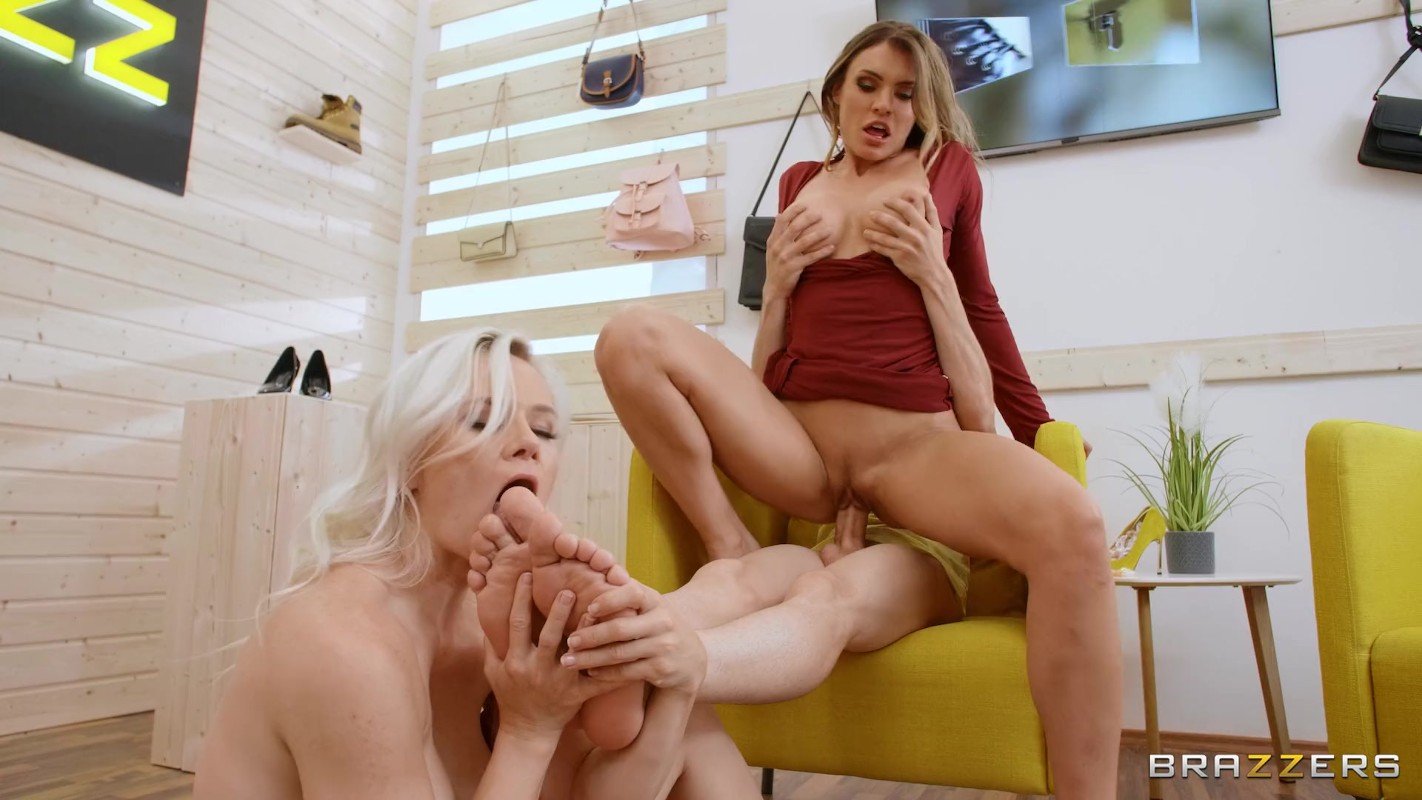 Kitana Lure's foot fetish makes her job at the shoe store a dream come true, especially when she has a partner like Lily Joy to work with
A hot podiatrist
Actress Olive Glass has an unusual problem with her feet: she comes when they're touched. She goes to a podiatrist to see how he can help, but instead they go to enjoy the benefits of her "problem" together. Maybe there's no solution to her orgasms. We witness a beautiful sex scene where the actress' feet will be in the spotlight. The actress will stroke the actor's cock in this incredible scene.
Olive has an unusual problem with her feet: she can't stop herself from coming when you touch them
Streamer is hot
Streamer Sweet Sophia puts adult content online for the first time! Sophia has chosen fan Oliver Flynn to fulfill her fantasies, and he plays with her pussy before the youngster sucks his big cock. She'll also jerk him off with her feet. She'll straddle Oliver and the fan will fuck her pussy and cum on her ass. This scene is a real treat for footjob fans.
Blonde streamer Sweet Sophia knows that her fans are looking forward to this moment.